How To Deliver Exceptional Customer Service On Your Ecommerce Site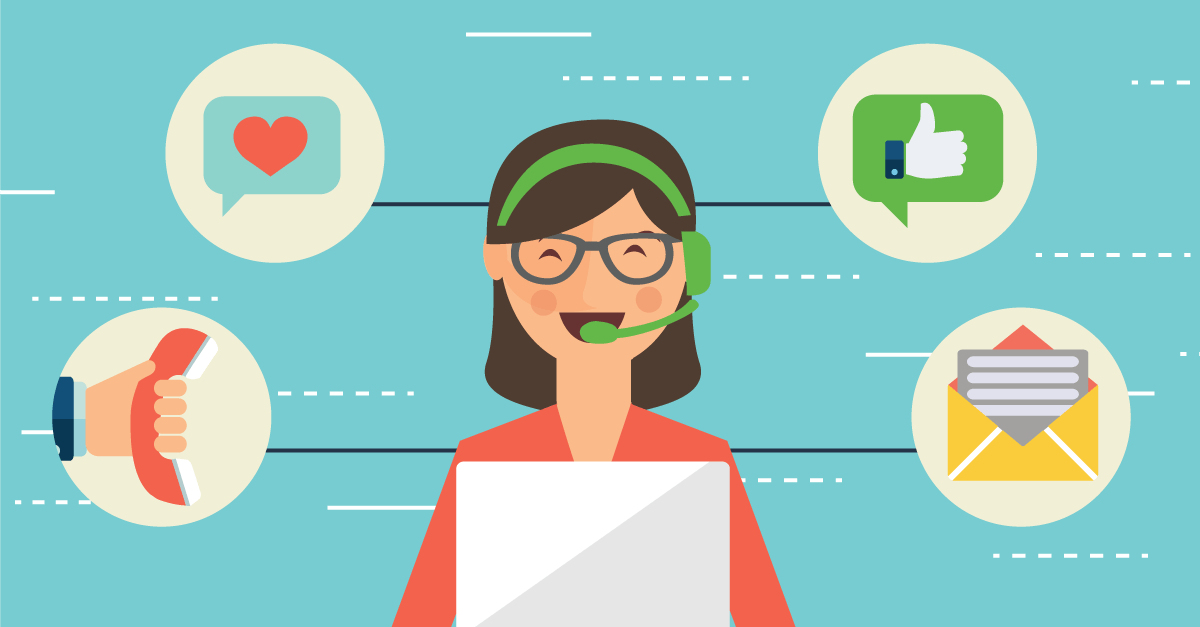 E-commerce is on the rise. If you are one of the many people who took the leap and moved their business online, congratulations. Going online sounds easy to some, but it comes with challenges that you must overcome.
For one, it is easy to get lost in a sea of e-commerce sites on the web. The task of reaching your target audience is challenging, especially with hundreds to thousands of competition on the web. However, there is one aspect that most do not even think of when they are starting their online business, and that is how to deliver exceptional customer service.
Delivering great and sincere customer service can be a challenge since you do not have face-to-face contact with your customers. However, whether you have a physical or an online store, exceptional customer service is a must. From the simplest things, such as having a comprehensive and detailed FAQ to employing a reverse logistics program, you can improve and elevate your e-business' customer service.
What Makes Customer Service Necessary?
Most of the time, customers will remember your business based on how you made them feel, whether through your products, services, or through your after-sales support. It is what will help you stand out from your competition. 
Excellent customer service will help build your brand and establish brand loyalty among your customer base. Satisfied customers are one of your greatest assets. Word of mouth is a powerful tool that can either build you up or tear you down, so it is essential to make sure that your customer's experience with you is pleasant.
Offer Great Customer Service
Here's how to ensure that your business gives your customers the support and service they deserve:
Seek customer feedback. 
Getting customer feedback will let you know how your customers feel and think about your products and services. Getting the input of your customers shows that you value their thoughts and feelings. It is one way to get the pulse of your customer base and to know exactly what they want. You can use the data that you get to improve your product offerings and services.
There are many ways to get your customers' feedback. Do not limit yourself to online forms. Give them options such as a live chat, social media, e-mail, and Skype, where they can air the concerns about your products and services. If possible, you can also add a toll-free contact number for pressing problems. You must provide options that will make it easier for your customers to reach you.
Have a detailed and comprehensive FAQ page.
Sometimes, the most pressing concerns and questions can be answered with a detailed and comprehensive FAQ page. Your FAQ page must answer all the usual questions that your customers have about your products and services. To create or update your FAQ page, gather data from your feedback channels so that you can include the questions that your customers and prospects usually have.
By answering these common and usual questions, you can free up your customer service channels for more urgent and pressing matters. This way, they won't be held waiting in queue to be served, and you can attend to them quickly. 
Responding to your customers' needs promptly will have a significant impact on your brand image. You can avert a disgruntled and disappointed customer from making rants online when you pay attention to them and help them with their concerns. 
Make returns easy and accessible.
Accidents cannot be avoided. Your products can get damaged due to factors outside of your control during transport. Sometimes, customers do not bother to return these defective products because the returns process is tedious or there is no straightforward returns process in the first place. While you might have made a sale, you have earned a disappointed and dissatisfied customer who might never buy from you again. 
Handling product returns do not have to be difficult on your part. By employing an effective reverse logistics program, you can have an automated platform to manage your returns. A returns management system can help reduce your costs and improve customer experience. It will provide you with an easy and accessible customer return initiation, a practical inspection of the returned product, and a product disposition process that will allow you to maximize the product's value.
Having an optimized e-commerce site, excellent copywriting, and the best online marketing strategy is not enough if your customers are not satisfied. To be successful, you must pay attention and listen to the needs of your customers. A satisfied customer can help make your online business grow, so keep them happy with excellent customer service.
Meta title: How to Up Your Customer Service Game
Meta description: A dissatisfied customer can quickly ruin a business. A viral rant on social media can smear your brand. Learn more here.